Every November, I try to come up with a unique annual promotion to prepare developers for the new year.
Like previous years, is that time of year to share my annual promotion on special deals on my courses for full-stack Microsoft 365 developers!
🎉 Next Friday, November 24, at 10 AM EST, I'll open the store with deals of up to 40% off my self-paced courses AND an opportunity to join the next cohort of my new Microsoft Teams App Dev Accelerator program before it sells out (limited seats available).
Get ready... the promotion starts November 24 at 10 AM EST! 👇
​
Wait… 40% off all SharePoint Framework courses? 😱
Yup!
For the first two hours of the sale (10a-12p EDT on Friday, November 24), all my self-paced on-demand video courses on the SharePoint Framework (SPFx) are 40% off.
After that initial 2 hours, all those courses are 30% off for the rest of the weekend.
That means:
1️⃣ Mastering the SharePoint Framework
Ultimate bundle (regularly $995) starts at $597 for the first 2 hours, then jumps to $697 for the remainder of the promotion.
Fundamentals bundle (regularly $495) starts at $297 for the first 2 hours, then jumps to $347.
Upgrade existing Fundamentals bundles to Ultimate (regularly $500) starts at $300 for the first 2 hours, then jumps to $350.
2️⃣ Building SharePoint Framework Web Parts
Regularly $65, this course starts at $39 for the first 2 hours, then jumps to $46
3️⃣ Building SharePoint Framework Extensions & 4️⃣ Building Adaptive Card Extensions
Regularly $75, this course starts at $45 for the first 2 hours, then jumps to $53
I will make this super easy - no discount codes: just head to the website at 10 AM EST on November 24 (check your timezone) and all the prices will be updated to reflect the discounts.
Sign up for the next cohort of my Microsoft Teams Accelerator before it sells out!
Earlier this month, I announced my new course for full-stack Microsoft 365 developers who want to get up to speed on Microsoft Teams development. The response to the announcement has been awesome!
Each cohort is limited to just 15 students who learn over 9 weeks in a collaborative live & async experience.
I just wrapped up a SOLD-OUT first cohort (Q4 2023) and my students loved the experience, like Nello!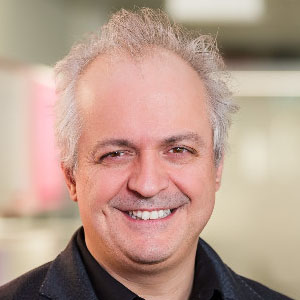 Nello D'Andrea - Recent Accelerator Student
This was a transformative experience! Andrew not only shared his extensive knowledge but also his passion for Microsoft Teams App development. His dedication was evident in every lecture, video, and office hour, guiding us through intricate topics like Tabs, Bots, Messaging Extensions, and AI integration.

The course's comprehensive scope provided a solid foundation and a wealth of resources that I will continue to use in my professional journey. The camaraderie among the class made each session enjoyable and the entire learning process memorable.

Andrew's unwavering support and the group's dynamic have certainly set this course apart. I'm grateful for the experience and excited to apply what I've learned!
Want to learn more? 🙋 Do these 3 things:
Head to this page on my website to watch the 3-minute overview video.

Submit the form on that page 👆 to join the waiting list to get notified about future quarterly cohorts.

Attend the casual Q&A on Thursday, November 16 at 11 AM EST (add to your calendar 👉 *.ics) to learn more about the accelerator where I'll also answer ALL your questions.
There won't be any special deals for this year's promotion because the early-bird enrollment for the next cohort is already in effect! 😳
Want to Learn Microsoft Teams app development faster to be the irreplaceable expert delivering more to your customers?
---
So, stay tuned. Next Friday, November 24 at 10 AM EST, I'll kick off my biggest promotion of the year!
If you don't want to receive future updates on my 2023 Black Friday & Cyber Monday promotion, use this link to remove yourself from future emails about this year's promotion.