This week's newsletter about the latest SharePoint Framework release is timely. Why? This month marks my 20 year anniversary of being in the SharePoint space.
Yup... September 2003 I got put on a project as the lead developer to relaunch our company's intranet. Just think, that path led me to your inbox 20 years later! 🤣
Microsoft released the SharePoint Framework (SPFx) v1.18 on September 12, 2023. This release features one significant change among other updates such as core dependency upgrades like Node.js, TypeScript, Fluent UI React, and the Microsoft Teams JS SDK.
Most of this release is centered around Adaptive Card Extensions (ACEs).
Unlike earlier releases where I found many undocumented things, the official release notes are mostly complete. But like prior releases, I did find a few added nuggets in my research picking this release apart.
This release can be grouped into the following buckets.
a few fixes and a pair of deprecations

updates to core dependencies for SPFx projects

updates to ACEs such as replacing all the project templates with new templates
So, let's get started! This week's article (including the linked video) covers everything that you need to know about the SPFx v1.18 release!
🍿 Click Worthy Things
🏆 My Picks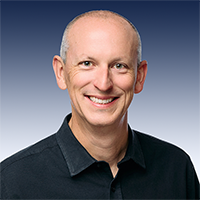 Where are you feeling stuck right now as a Microsoft 365 developer (SharePoint, Microsoft Teams, Azure, etc.)?
Just hit reply and let me know - the odds are good that I can help you and some other readers at the same time!
​