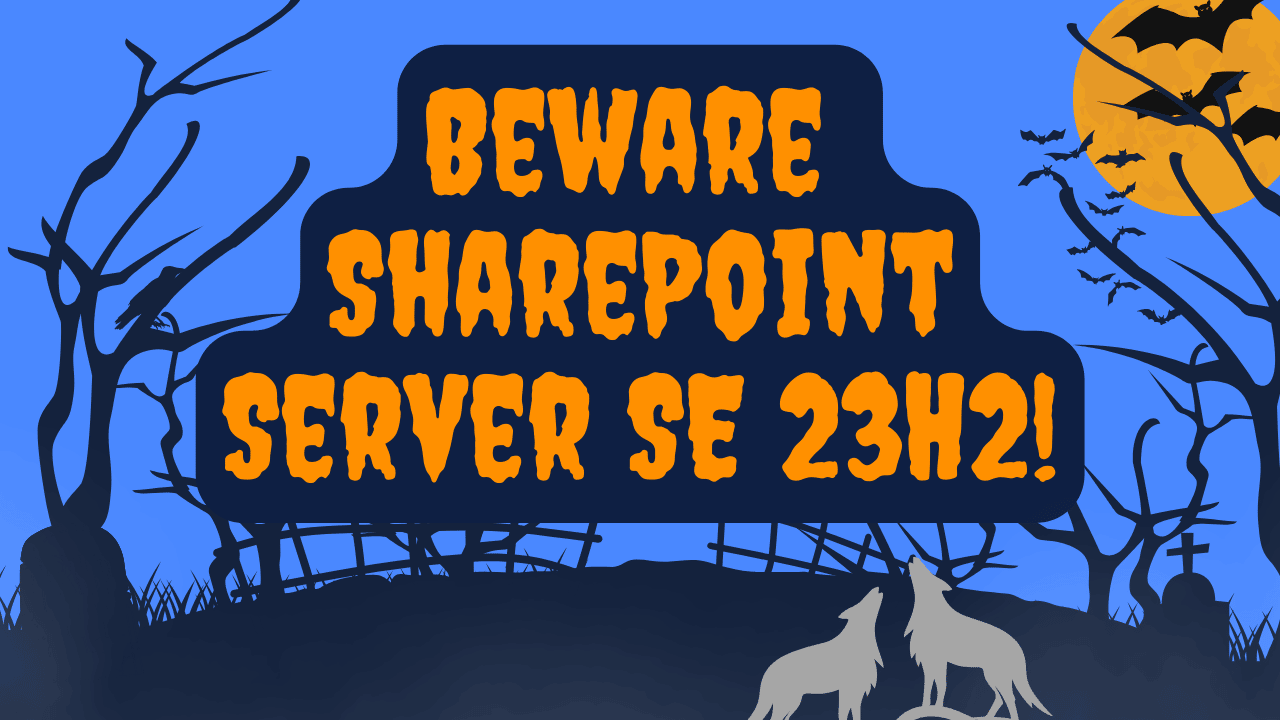 Are you ready for a spine-chilling tale that will leave you both curious and fearful? I've got a story to share about the recent update to SharePoint Server Subscription Edition (SP SE) in the 23H2 feature update.
Brace yourself as I share the scary truths: a downgraded SharePoint Framework (SPFx) version included in this update! 😱
A downgrade??? That's not a good scenario for developers who have already upgraded or deployed their projects using SPFx v1.5.1.
While there is added support for newer versions of React and the Office UI Fabric React components, in doing so, you have to dive into the tangled web of conflicting dependencies and uncover the risks of mixing SPFx versions.
Read the full article to uncover the secrets and find out how to navigate this treacherous terrain!
🍿 Click Worthy Things
🤖 Looks like you'll be able to place your orders for Microsoft 365 Copilot starting November 1! That is, as long as you have an enterprise agreement and you're ready to commit to the minimum order of 300 users. At $30/user/month on top of your existing licenses, that will run you $9,000/mo or $108,000/yr. 😳
🎮 The Microsoft Graph team released v1 of a new CLI. Use this to get access to the Microsoft Graph API on any OS using any shell.
🧰 Do you build SPFx ACE's for Viva Connections? Then you might want to check out the v2 release of the Viva Connections Toolkit from the Microsoft 365 PnP community.
🪄 Hugo Bernier recently shared how you can associate a specific version of Node.js with your SPFx projects using NVM. Neat trick!
🏆 My Picks
🤖 Ever wanted to make your own Mars rover? This GitHub project from NASA's JPL helps you get started with a DIY 6-wheel rover!
📂 Ever feel like you've left the door open when leaving the house? Someone at Microsoft might feel that way after they accidentally misconfigured a key that resulted in exposing 38TB of AI research data.
♠️ A few weeks ago, a social engineering hack enabled someone to take down the entire MGM reservation system in Vegas. But that's not what's funny. What's funny is the [reported] job posting that showed up on Twitter begging for Red Hat Linux System Admins to frantically and completely rebuild their IT environment from the ground up.